News
On Joy & Sorrow + February and March - LiveStream Concerts
Saturday, February 27, 2021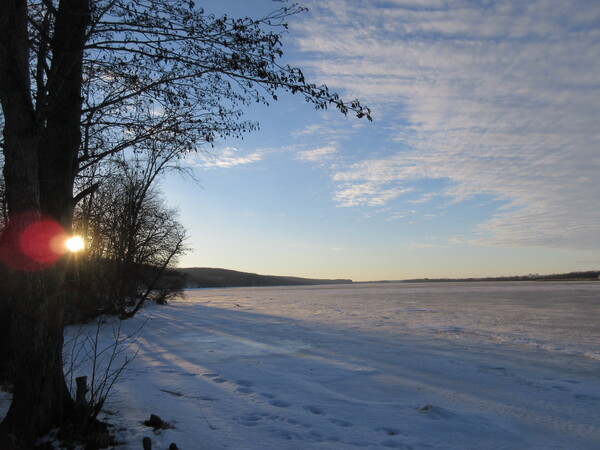 If you have problems with the above links then use: https://www.paypal.me/JoeJencksMusic

Dear Friends in Music,

I hope this finds you well. While winter still holds a solid grip on many, signs of the coming spring are evident. I went for a hike at Starved Rock State Park in Illinois this week. It was sunny, 44 degrees, and the sound of spring birds were evident. I'll take hope where I can get it. A few reflections below and germane words from Lebanese born poet and artist, Kahlil Gibran.

Here are a few upcoming concerts. These are all LiveStream broadcast performances. Links for these and additional concerts are available below and under the Tour Dates tab of: www.joejencks.com

Feb. 27th – TONIGHT ~ Emerald Concerts, Hollywood, FL
YouTube Live Link: https://youtu.be/JvahYmArxwY

March 5th – The Calgary Folk Club, Calgary, AB CAN
https://www.calgaryfolkclub.com

March 13th – SongSpace Concerts – Pittsburgh, PA
Info at: https://www.uusongspace.com

March 19th – Old Songs – Voorheesville, NY
https://oldsongs.org/event/joe-jencks-2021






I had a bit of a crash this past week. I was watching an episode of Stargate. It's a Sci-Fi show I turn to when I need to hop off of the hamster-wheel in my head. In the process of retiring an ensemble cast character from the show, the writers took a double-episode slot and created a scenario wherein Dr. Fraiser who was a physician and surgeon, dies in the line of duty. A powerful tribute and funeral follow in the episode pair. I was weeping on and off throughout. I had the forbearance and mindfulness to turn off the computer after, and just go sit with a candle. I became aware that the funeral within this Sci-Fi show was a full-on stand in for all of the people I have not been able to mourn properly, all of the communal celebrations of life that have not yet happened, as a result of the pandemic. It was an opening into the ways in which I needed to honor those losses in my life.

A went to the studio and grabbed an instrument after I was done crying and just made improvisational music. No agenda. I just let my fingers and heart and soul blend together in extemporaneous expression. All of the complex and mixed emotions came through the instrument. The seeds of a song are there, but as yet lyrically undeveloped. Nonetheless, I remain grateful for the awareness in that moment that I needed to step away from the technology and just go be with the feelings and the melodies and music.

Wherever you are, whatever you are feeling, whatever you are avoiding feeling, it's OK. There have been many joys in the last year, and occasionally a sense of guilt at experiencing goodness and happiness while so many suffer. A sense of wanting to minimize the goodness, so as not to seem unsympathetic to other's pain. But we need both. We need to feel the joy and let that wonder in along with the sadness. They go hand in hand, and we honor life by living it well, even in times of adversity.




Kahlil Gibran wrote of Joy and Sorrow in his book, The Prophet:

Then a woman said, Speak to us of Joy and Sorrow,
And he answered:
Your joy is your sorrow unmasked.
And the selfsame well from which your laughter rises was oftentimes filled with your tears.
And how else can it be?
The deeper that sorrow carves into your being, the more joy you can contain.
Is not the cup that holds your wine the very cup that was burned in the potter's oven?
And is not the lute that soothes your spirit, the very wood that was hollowed with knives?
When you are joyous, look deep into your heart and you shall find it is only that which has given you sorrow that is giving you joy.
When you are sorrowful look again in your heart, and you shall see that in truth you are weeping for that which has been your delight.

Some of you say, Joy is greater than sorrow, and others say, Nay, sorrow is the greater.
But I say unto you, they are inseparable.
Together they come, and when one sits alone with you at your board, remember that the other is asleep upon your bed.
~ Kahlil Gibran




May you find comfort and release in your joys and in your sorrows. And may you know that you honor yourself and others with both emotions.

In Gratitude and Song,

~ Joe Jencks
2-27-21